СТРК

HD

TV



    Dear friends! After reading this section, you will learn about the new service STRC HDTV: what it is, what it is interesting and how you can connect to it!
    "STRK HDTV" is a service implemented in an application for Smart devices (TVs, set-top boxes, smartphones, tablets, phones, etc.), consisting of two packages.
   The first package of the service "STRK HDTV" allows the user to install and view their own playlists (made independently, downloaded from the Internet, taken from any other source) with the extension xml and m3u , make favorites from them and edit them. These can be playlists with TV channels, radio channels, music, Webcams, movies, etc. And also watch the playlist of the TV channel "STRK HD" + 20 terrestrial TV channels for free. The first package is free and is always in the direct access state.
   In order to use the application of the service "STRK HDTV", registration on the site is mandatory. It is needed to link the app with Your personal account on the site where You first log on to the application needs to create a password for your device (smartphone, tablet, TV, TV box, etc.) and can quickly change. The username and password are entered in the app only when you first log in, and then it will occur automatically in subsequent ones. Please note that the username for the site and device is always the same, and passwords may be different. Also, in your personal account, from Your computer or any other device where you collect your playlists, playlist files are uploaded to the memory of Your personal account for further opening them in the application of the "STRK HDTV"service. Everything is very simple and convenient, without any problems (see the video instructions posted below on this page).
   The second package we have created and are working on it for those who are far from doing anything related to building playlists, as well as for those who do not have time to search for good media content, and in General for everyone who wants to always have a ready-made Bank of the best TV channels, radio stations, movies, cartoons, music albums of all your favorite musicians and singers, a huge collection of WEB cameras collected from all over the planet earth. All this is already collected and constantly updated in the second package of the service "STRK HDTV". In addition to the above, subscribers in the second package have expanded the ability to simultaneously install four custom playlists at once. For You, a well-designed interface, technical support and nice bonuses, and no Intrusive advertising!
   The transition to the second package in the app occurs automatically after making a subscription in your personal account on our site (as it happens, see the video instructions posted below on this page). A monthly subscription to the service costs only 250 rubles. If you need help connecting to the "STRK HDTV" service, call +79284500808 or write to e-mail: This email address is being protected from spambots. You need JavaScript enabled to view it.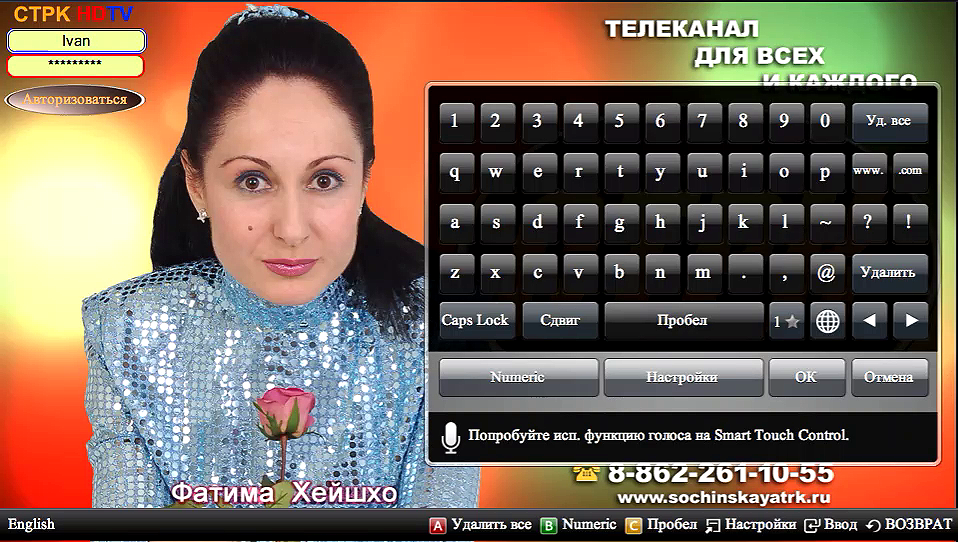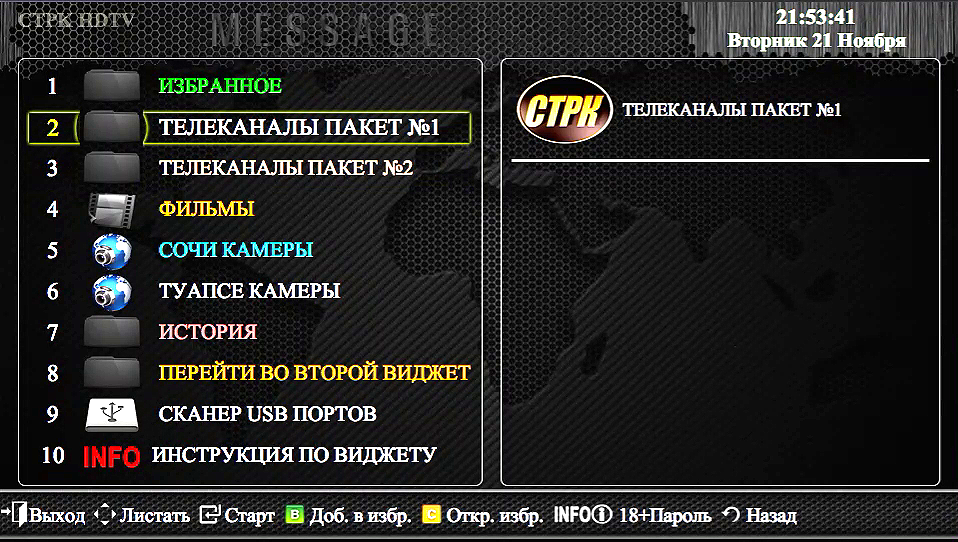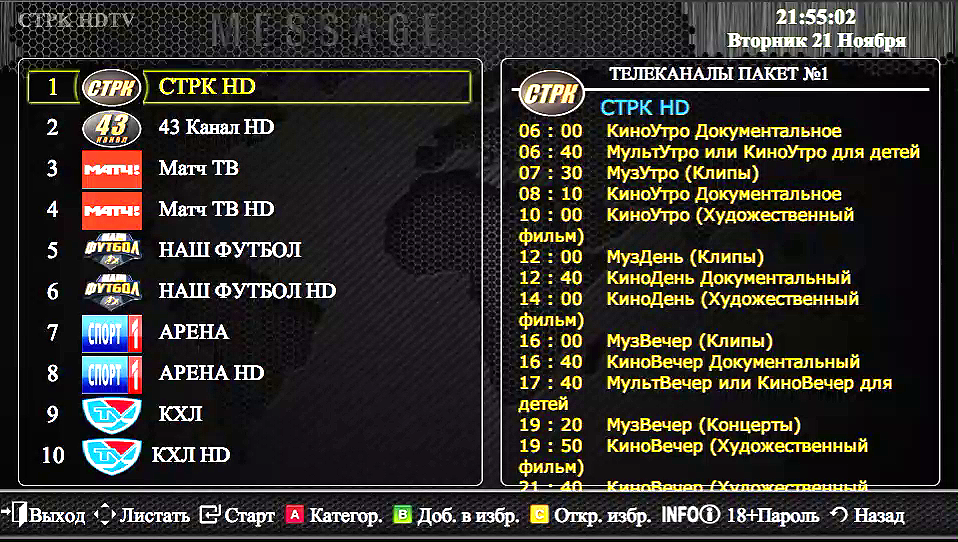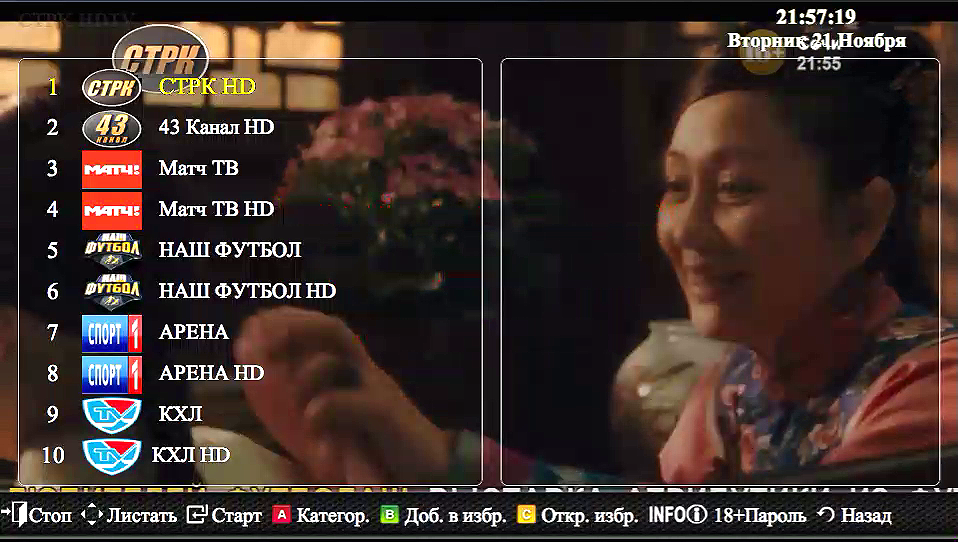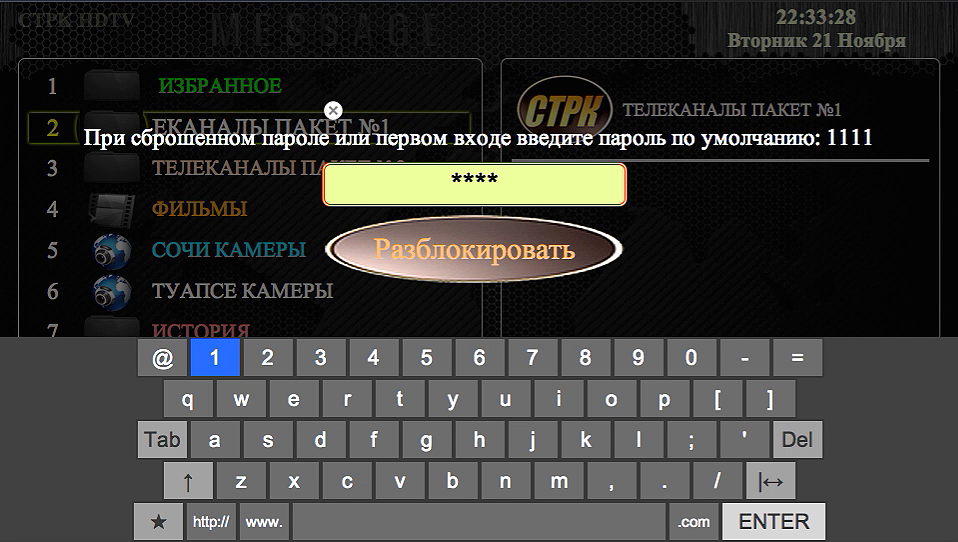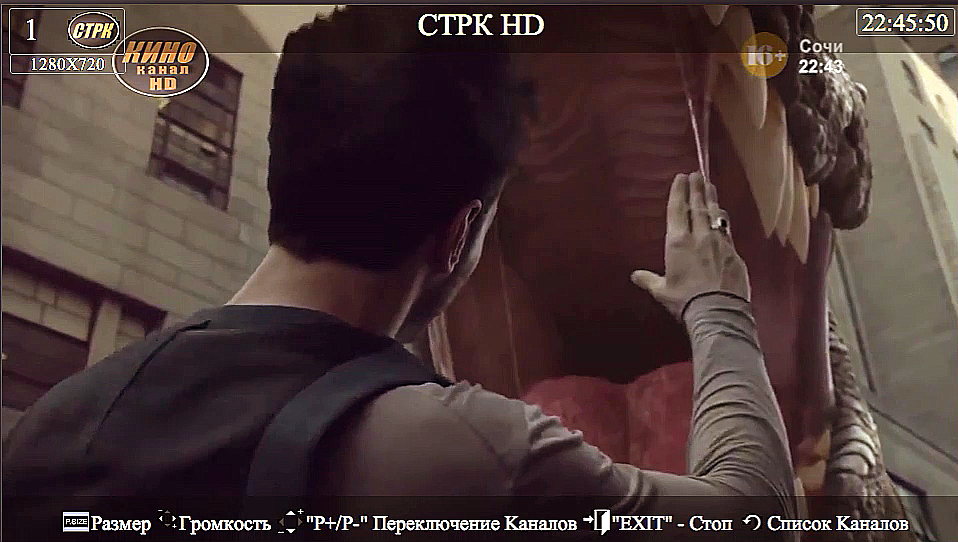 How do I connect to the "STRK HDTV" service?
You can connect to the service yourself. The fastest and most productive way to get to know him is to install his app on Android from Google Play.
We guarantee that the app does not collect any user data and does not carry any viruses or malicious scripts. Service policy - no ads.
See video instructions: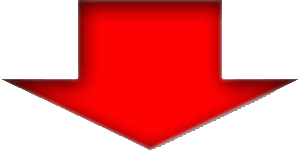 Instructions and how to connect to the service for older models of TVs SAMSUNG:
1. Install the application on your TV, pre-downloading the installation instructions for Your model:

Samsung серии D 2011   Samsung серии E 2012   Samsung серии F 2013   Samsung серии H 2014

2. Register on the website;
3. Authorize;
4. Create a password for your TV in your personal account;
5. In your account top up your account;
6. In your account subscribe to the service;
7. Use the service.
STRK HDTV does not retransmit channels and is not a video hosting service. All broadcast sources (links to files, video streams) are taken exclusively from open sources.